Deadly Lake Natron Turns Animals Into Ghostly 'Statues'
Deadly Lake Natron Turns Animals Into Ghostly 'Statues' Guest Contributor March 2, 2016 Animals, Life No Comments
Lake Natron in Tanzania is one of the most serene lakes in Africa, but it's also the source of some of the most phantasmagorical photographs ever captured — images that look as though living animals had instantly turned to stone.
The pH value of Lake Natron in Northern Tanzania is somewhere between 9 and 10.5 making it so alkaline that anything that hits the surface becomes preserved indefinitely.
The water's alkalinity comes from the sodium carbonate and other minerals that flow into the lake from the surrounding hills. And deposits of sodium carbonate — which was once used in Egyptian mummification — also acts as a fantastic type of preservative for those animals unlucky enough to die in the waters of Lake Natron.
Blood-red from the bacteria that live in it, the salt lake is steaming hot, with temperatures that can reach up to 140 degrees Fahrenheit, according to the New Scientist.
"Discovering [these animals] washed up along the shoreline of Lake Natron, I thought they were extraordinary — every last tiny detail perfectly preserved down to the tip of a bat's tongue, the minute hairs on his face. The entire fish eagle was the most surprising and revelatory find," Brandt, who photographed these calcified animals in 2010 and 2012, told The Huffington Post in an email Wednesday.
The creatures, he said, were "rock hard" from the calcification.
"There was never any possibility of bending a wing or turning a head to make a better pose — they were like rock," he said, "so we took them and placed them on branches and rocks just as we found them, always with a view to imagining it as a portrait in death."
H/T: Huffington Post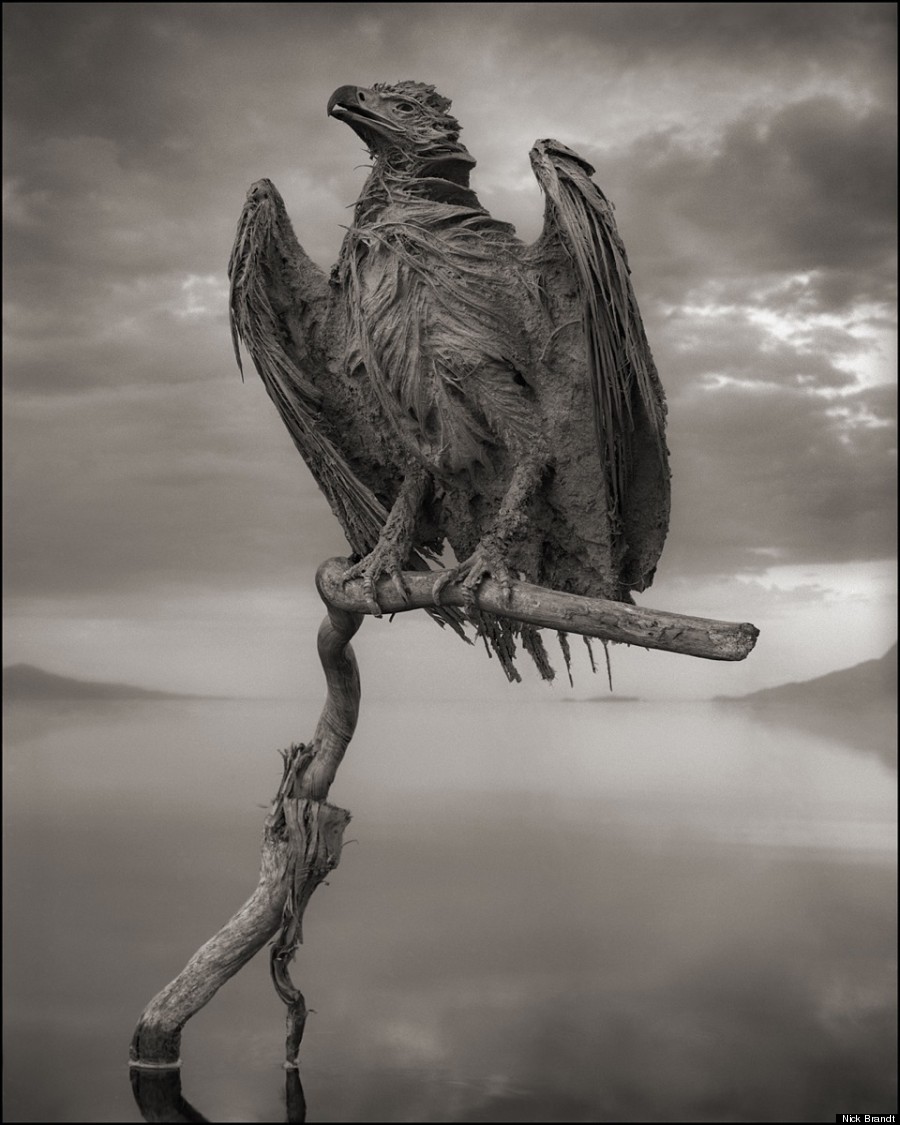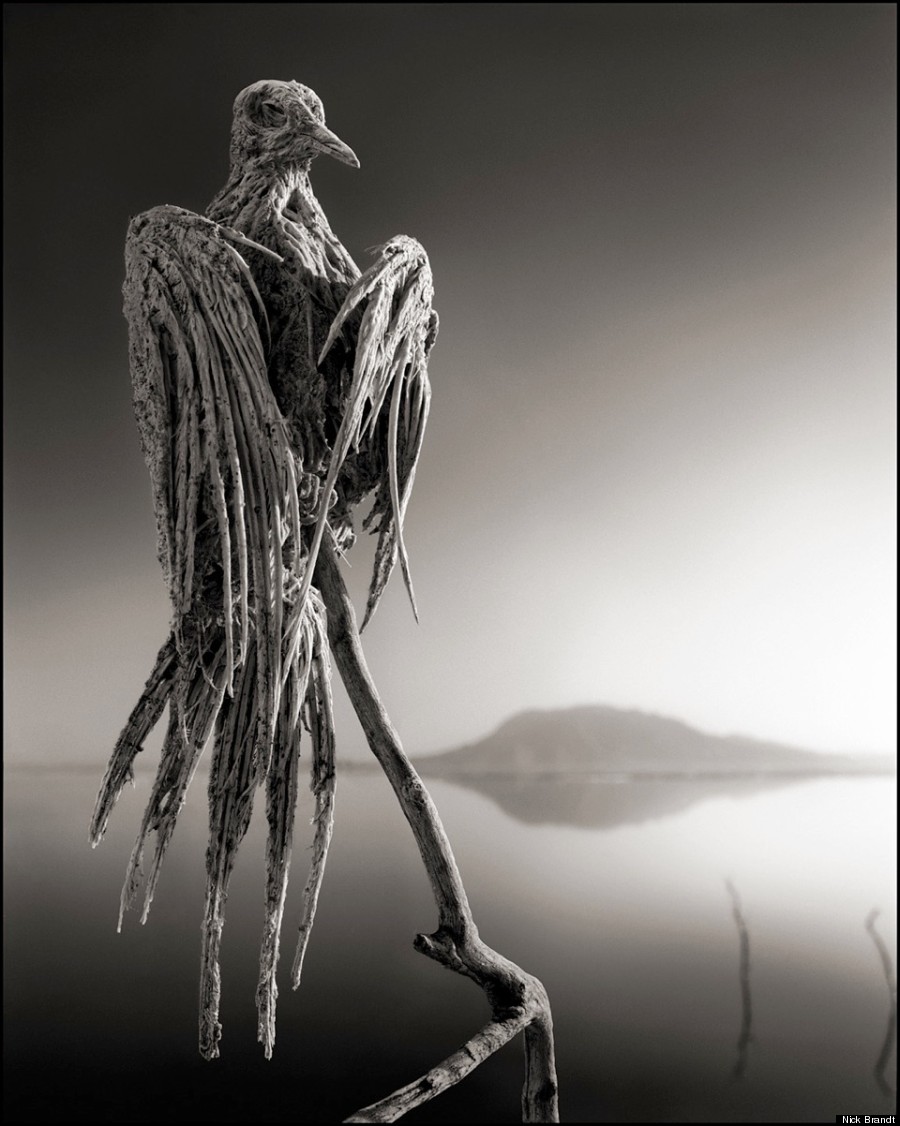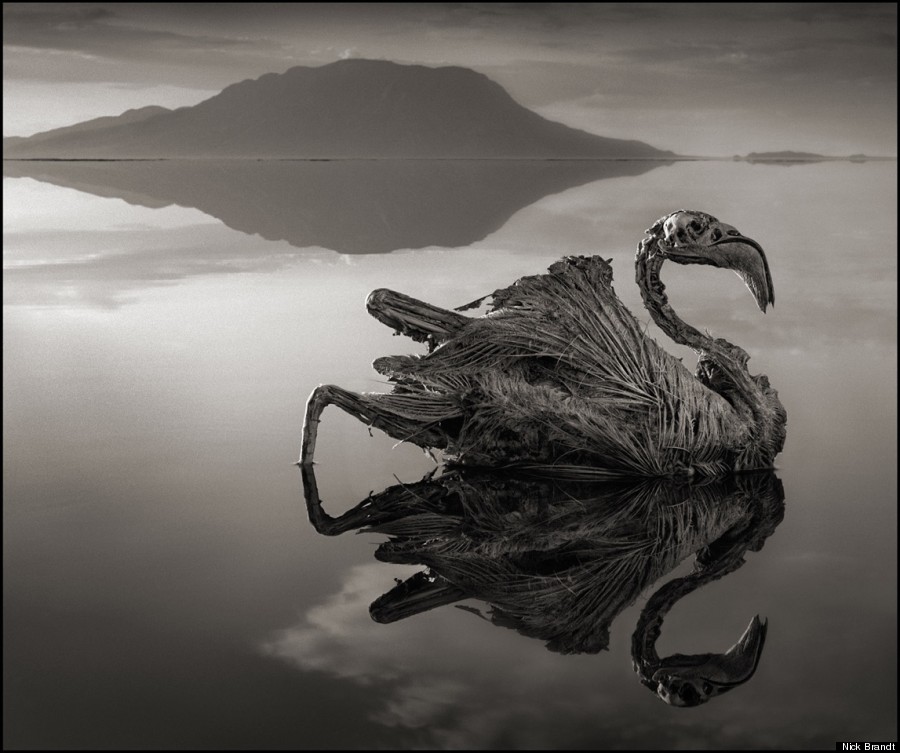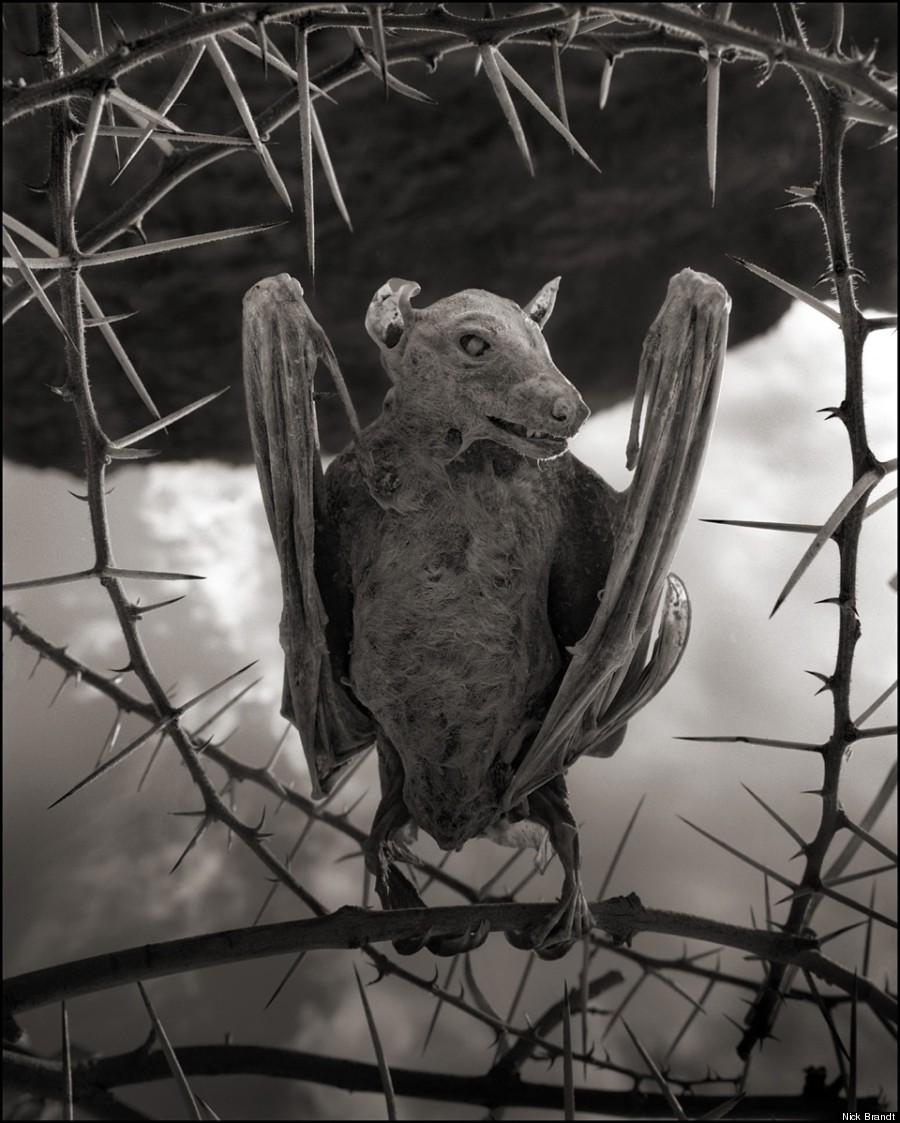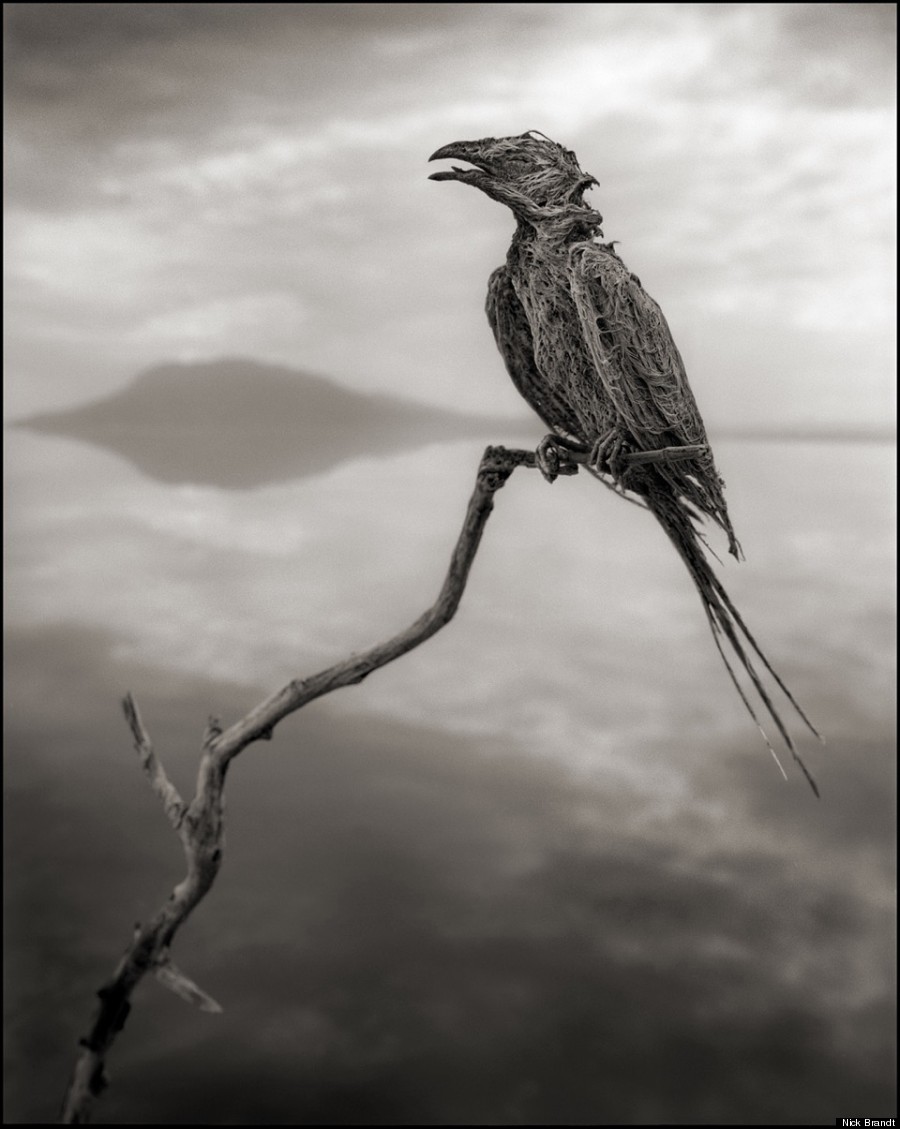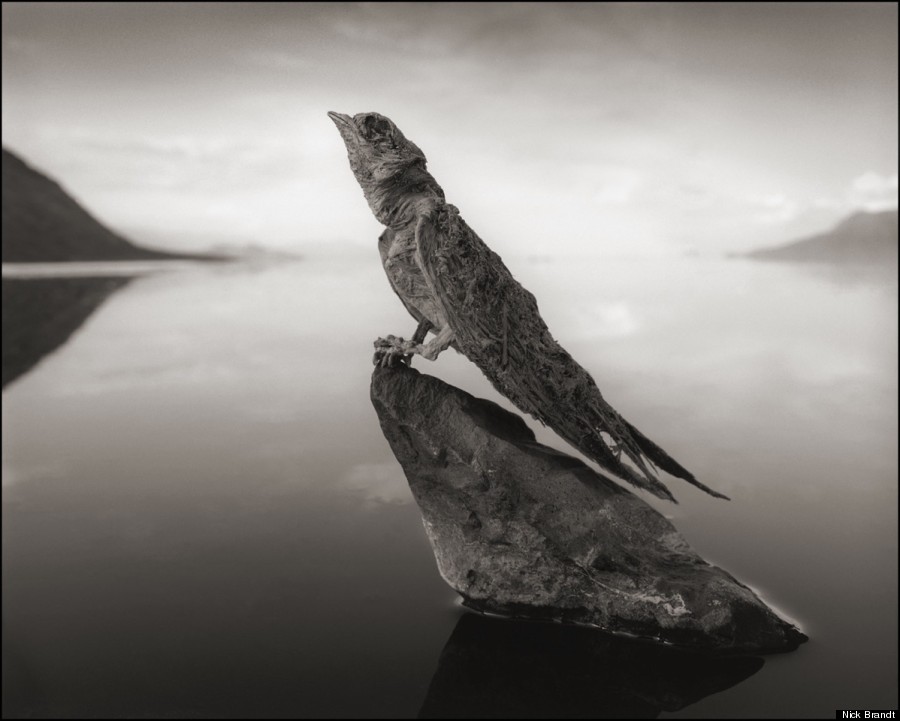 Guest Contributor
More Posts
Comments: