Morocco Is Building The Largest Solar Power Plant The World Has Ever Seen
Morocco Is Building The Largest Solar Power Plant The World Has Ever Seen Guest Contributor October 30, 2015 Technology No Comments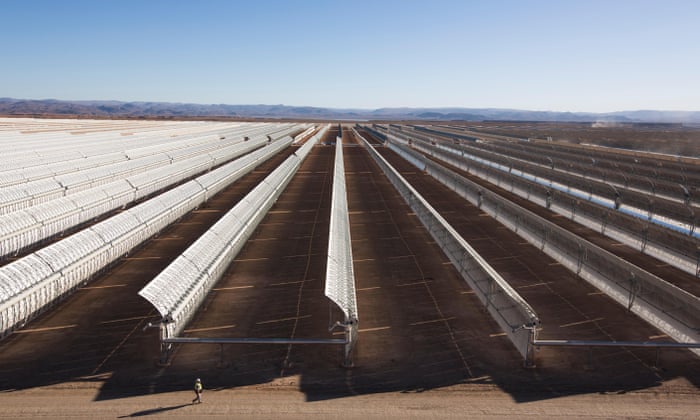 The natural fit between the Earth's deserts and humanity's growing interest in solar power is obvious, but the resource has still been largely untapped, until now. Ouarzazate is a city in the completely landlocked desert region of Morocco, but you've probably seen it before in movies and TV shows like Lawrence of Arabia, The Mummy, and perhaps most famously, Game of Thrones. But aside from the fictional glory of the Seven Kingdoms, Ouarzazate is also about to become the home to the largest consolidated solar power plant in the world.
Now the trading city, nicknamed the "door of the desert," is the centre for another blockbuster – a complex of four linked solar mega-plants that, alongside hydro and wind, will help provide nearly half of Morocco's electricity from renewables by 2020 with, it is hoped, some spare to export to Europe. The project is a key plank in Morocco's ambitions to use its untapped deserts to become a global solar superpower.
Noor 1 has 500,000 solar mirrors in 800 rows and is the first of four plants in the Saharan desert that, when finished, will cover an area the size of the country's capital, Rabat. This first plant will provide 160MW of power. Noor is the Arabic word for light.
Noor 2 and 3 are scheduled to begin in 2017. The final four plants that will make up the completed renewable energy complex by 2020 will take up as much space as Morocco's capital city of Rabat. Space aside, the power plant will also generate up to 580 Megawatts of electricity, which is enough energy to power an estimated 1 million Moroccan homes. When all is said and done, the plant will receive $9 billion in investments from international financial institutions like the World Bank. Moroccan government guarantees have also been set up to back the project and its external funding, and King Mohammed VI has established energy subsidies so that the great cost of becoming the a global solar superpower isn't transferred to Moroccan citizens.
Sources: The Guardian | Digital Trends | PSFK
Guest Contributor
More Posts
Comments:
Related Posts