'The Ocean Is Missing!': IRMA Literally Sucked All the Water Away from Coastline
Unless you've been living under a rock without a WiFi connection, you've probably heard about some of the otherworldly effects of the gargantuan Hurricane Irma. However, even though the genuine power and terror of Irma can never be fully grasped by anyone who hasn't experienced them firsthand, you can get a better sense of its true scale and repercussions by viewing images and videos taken by witnesses. Irma has been seen to drain shorelines by inhaling their waters into herself (such as the Bahamas'), as illustrated below: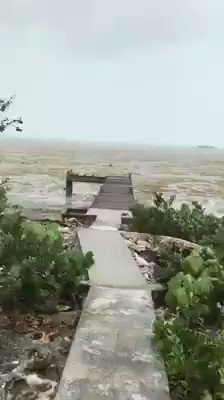 Source. Twitter user #ForeverFlourish writes @Kaydi_K: "I am in disbelief right now… This is Long Island, Bahamas and the ocean water is missing!!! That's as far as they see #HurricaneIrma wtf."
As shown, the images more closely resemble a desert landscape rather than a sea floor.
Angela Fritz (The Washington Post's deputy weather editor) outlines the rare events depicted in the video: "Basically, Hurricane Irma is so strong and its pressure is so low, it's sucking water from its surroundings into the core of the storm. . . . In the center of the storm, where there is extreme low pressure, water is drawn upward. Low pressure is basically a sucking mechanism — it sucks the air into it, and when it's really low, it can change the shape of the surface of the ocean. As the storm draws water toward the center, it gets pulled away from the surroundings."
Meteorologist Ben Gelber highlights that Irma's low pressure was also very much responsible for Irma's "hurricane bulge": "Hurricane Irma produced extraordinarily low air pressure (27.0 inches) approaching the Leeward Islands, when maximum sustained winds reached 185 mph for a record 37 consecutive hours on Sept. 5-6. . . . This exceptionally low pressure acting as a suction force, drawing air and water upwards in the circulation center. Combined with powerful winds driving water farther offshore, sea level lowered dramatically, exposing the ocean bottom. This is known as a 'hurricane bulge' and is a rare phenomenon that will only last a short time, before returning to normal."
But just as quickly as the waters receded, so too did they return (about twenty-four hours later). Overall, Irma has flooded Cuba and numerous Caribbean islands since it made landfall in the Florida Keys on Sunday; it began as a Category 4 hurricane, but has since been downgraded to a tropical storm. Amazingly, over 33% of the population of Florida has evacuated, at least three individuals have died, and millions do not have access to electricity—all as a direct result of Hurricane Irma. View what words are incapable of properly describing below: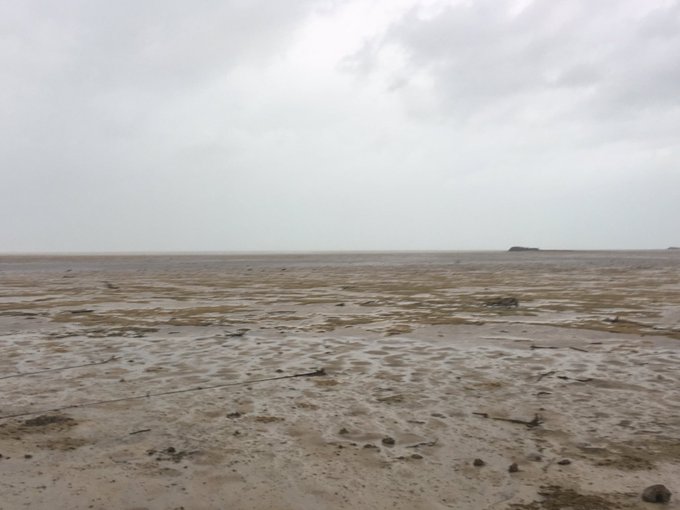 View image on Twitter. Twitter user Adrian writes @deejayeasya: "Sea gone dry 

 #HurricaneIrma #Bahamas @weatherchannel."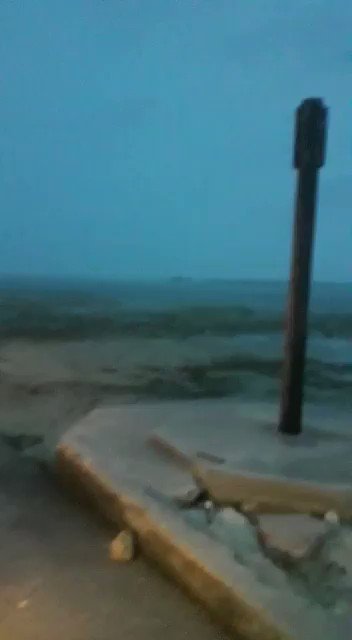 Source. Twitter user Victoria Wells writes @Vick_Savalitta: "Water receded in Salt Pond Long Island Bahamas yesterday evening. #SendItTo7#HurricaneIrma."View image on Twitter. Twitter user KB writes @keonavanessa: "so the winds in Long Island Bahamas were powerful enough to blow the water so far back that the eye can't see. It looks as if there's no sea.
We can never truly comprehend what it is has been like to live through Irma unless we have been one of the unlucky few to experience the hurricane firsthand. All we can do is stay as aware of the situation as possible, and do as much as we can in whatever way that we can to help—even in some small way.
*This content was inspired by an amazing article that can be found here.