Record Breaking Monsoons in India, Nepal, and Bangladesh Left 1,200 Dead and 41 Million People Seriously Affected
It's virtually impossible to ignore Hurricane Harvey and Hurricane Irma in the news, but—sadly—it's all too easy to remain entirely unaware of the other 41 million people who are suffering from catastrophic flooding in Bangladesh. Of course, it should be expected that devastating destruction close to home will always be significantly more visible and present; however, it should never be expected that pain and horror of even greater magnitudes would ever be this absent and invisible. Indeed, the obliteration of cars, homes, and lives in Texas and Florida is melancholic, to say the least—but in a progressive world in which universal human and environmental rights are needed and (allegedly) strived for so passionately, it is essential to be aware of, to mourn for, and to seek to help human beings in Asia, India, Bangladesh, and Nepal to the same degrees and extents as the human beings who are fortunate enough to live in the United States.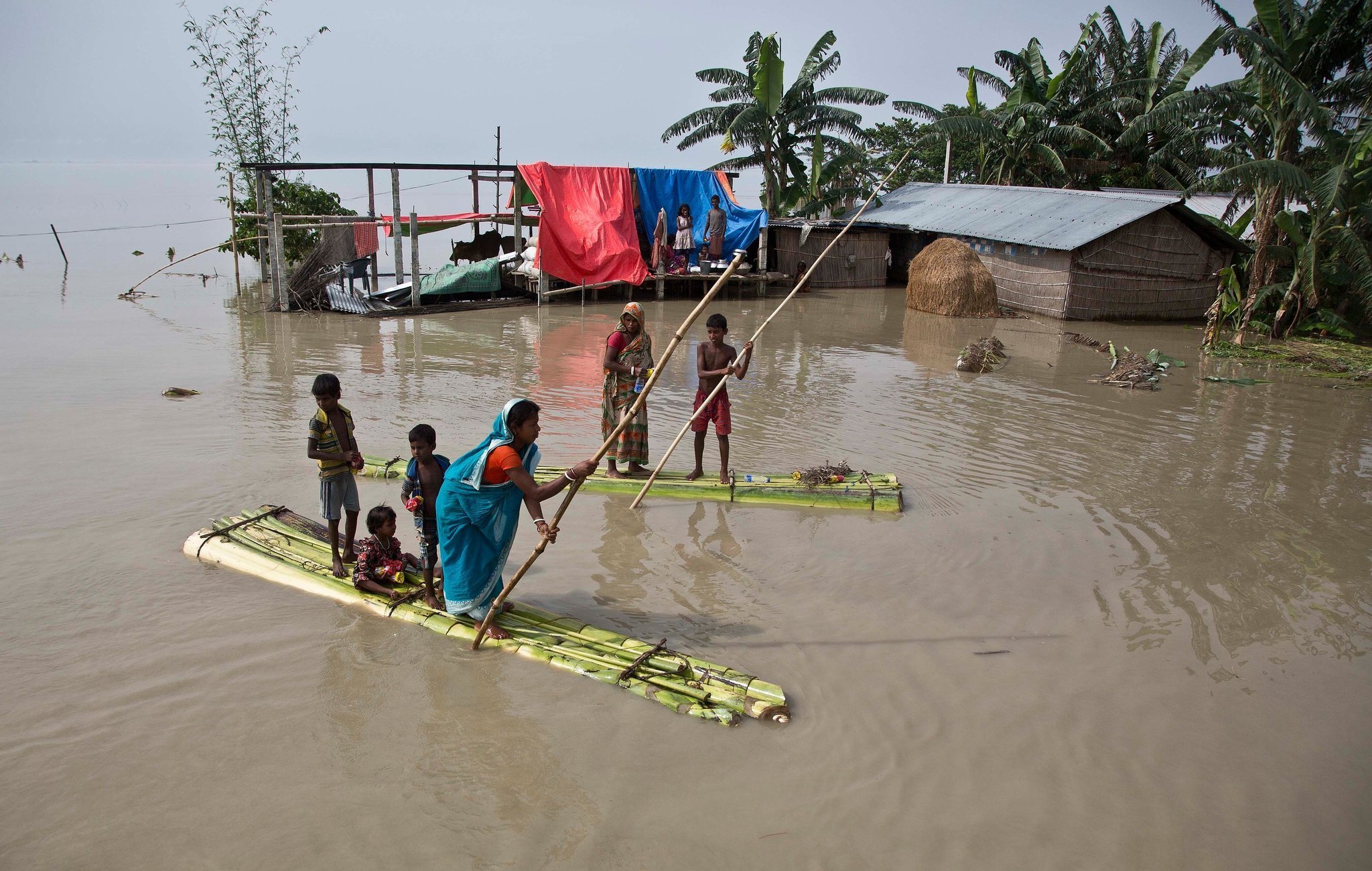 Villagers in Assam State, India, resorted to traveling on makeshift rafts last week.
Credit: Anupam Nath/Associated Press
People in southern Asia have been suffering from record breaking monsoons for much of the year; in fact, these monsoons and the flooding that followed have been some of the most extreme and the most deadly that the human species has ever experienced. As mentioned, approximately 41 million people (41,000,000!) have been displaced or otherwise devastated by these tragic events, and the negative effects are sure to continue for many, many years to come. In Dhaka, immense traffic jams have enhanced the chaos, and in Mumbai, collapsing buildings alone have killed approximately 1,200 human beings. It really is remarkable that so few people in North America are aware of these disasters and tragedies; even though mainstream media outlets have been focused on the Hurricanes in the U.S., it's difficult to fathom how this news hasn't reached many more Americans by way of Facebook, Twitter, or any other aspect of the internet.
The New York Times has reported that thousands of homes have been demolished in Nepal, that they are utilizing elephants in order to save people trapped above high water, and also that locals are constructing make-shift rafts out of bamboo and bananas in order to launch rescue efforts of their own. What's more, the Times reveals that the poorest individuals are the ones who have been impacted the most, which means that disease could begin spreading much more quickly due to poor health and hygiene conditions which existed before the storms hit. All this information should be known and contemplated by all American citizens—yet the info is only from one article, in one newspaper.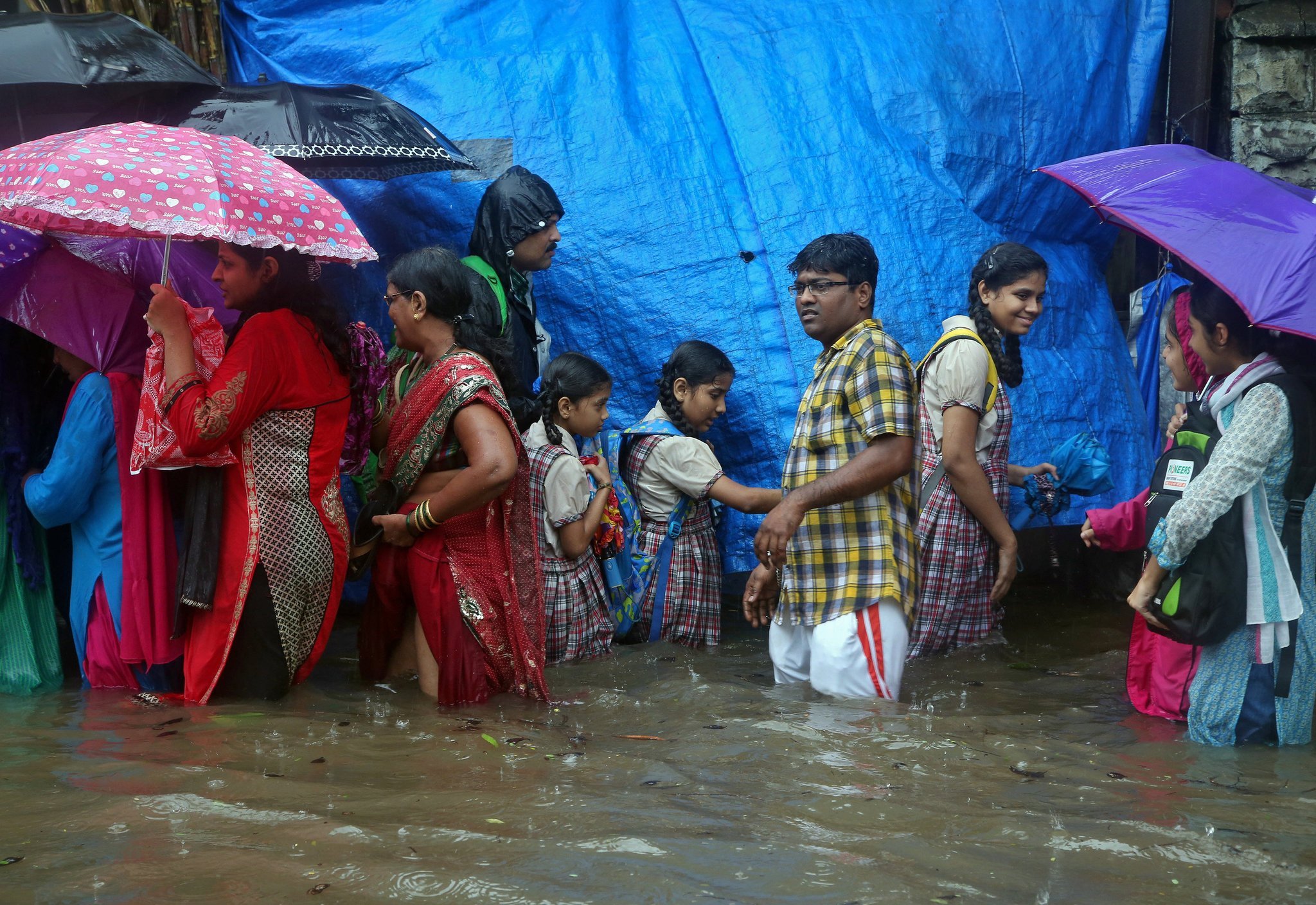 Floods in Mumbai led to thigh-high water on the streets on Tuesday.
Credit: Shailesh Andrade/Reuters
As alluded to, Mumbai, India is in chaos due to the widespread collapse of buildings, roadways, and infrastructure in general. And with water levels still remaining five feet high in many parts of the city, things could actually get a lot worse before they begin to get better. The flooding has made its way into the states of Assam, Bihar, Odisha, and West Bengal: over 400 human beings died from recent flooding in Bihar alone. Prime Minister Narendra Modi has pledged millions of dollars in assistance, and he has also requested that insurance companies dispatch assessors immediately, but the country has been impacted so severely that it's difficult to imagine how long it will take for either action to make a tangible, positive difference for the population at large.
In Bangladesh, 130 people have died, 700,000 homes have been reduced to rubble, and approximately 33% of the country as a whole is only now experiencing the beginning of floods—so all of these stats will inevitably rise considerably. Unfortunately, Francis Markus of the International Federation of Red Cross and red Crescent Societies may have described the situation as positively and as gently as he could when he said, "This is the severest flooding in a number of years." Yet, what more—or what else—could a person say? It takes much time and contemplation to articulate what's best under these circumstances, but Markus managed to find wise (and hopefully effective) words soon after: "We hope people won't overlook the desperate needs of the people here because of the disasters closer home."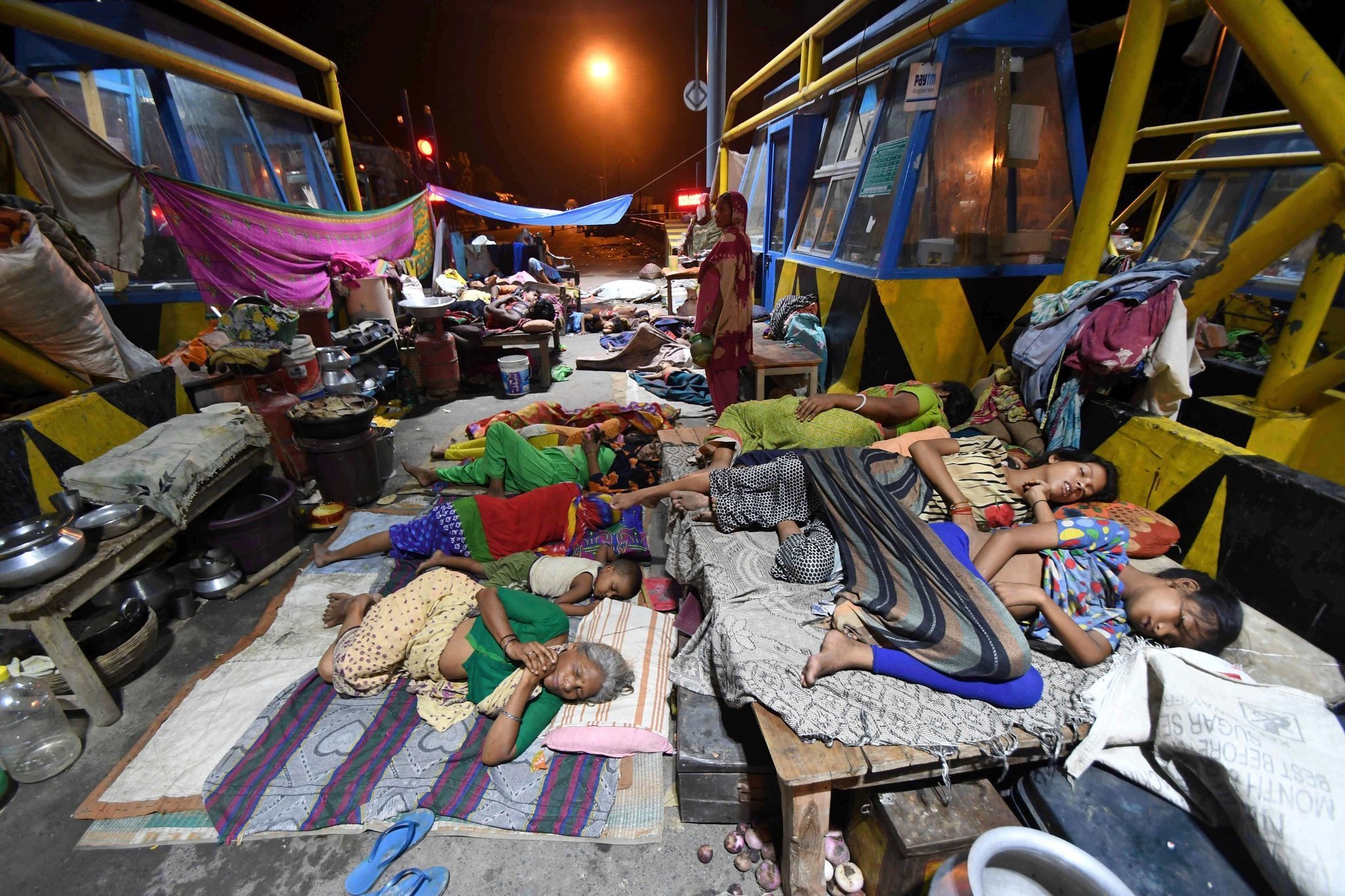 Flood-affected people sleeping by a highway toll plaza in the Indian state of Bihar last week.
Credit: Aftab Alam Siddiqui/Associated Press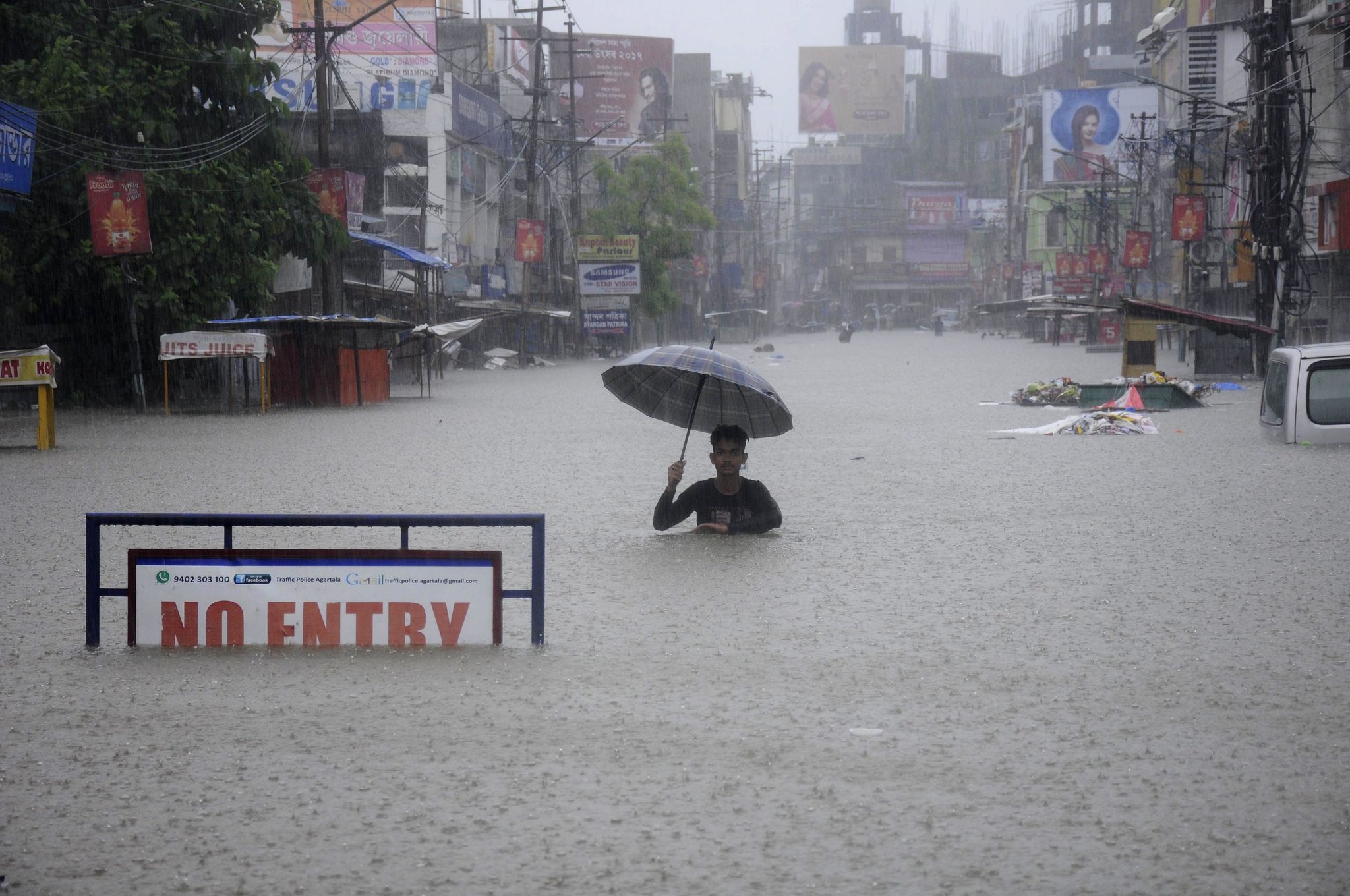 Floods covered the streets last week in Agartala, the capital of Tripura State in India. Credit Arindam Dey/Agence France-Presse — Getty Images
Featured image source